pgDash is an in-depth monitoring solution designed specifically for PostgreSQL deployments. pgDash shows you information and metrics about every aspect of your PostgreSQL database server, collected using the open-source tool pgmetrics.
pgDash is now available as a self-hosted package that can be installed within your datacenter or cloud instances. You can find out more about the self-hosted / on-premise version of pgDash at https://docs.pgdash.io/self-hosted. The self-hosted version of pgDash is entirely self-contained and does not require internet access for its operation. It stores all its data in a PostgreSQL database, which has to be provisioned and managed by you. Self-hosted pgDash has all the same features as the SaaS version of pgDash.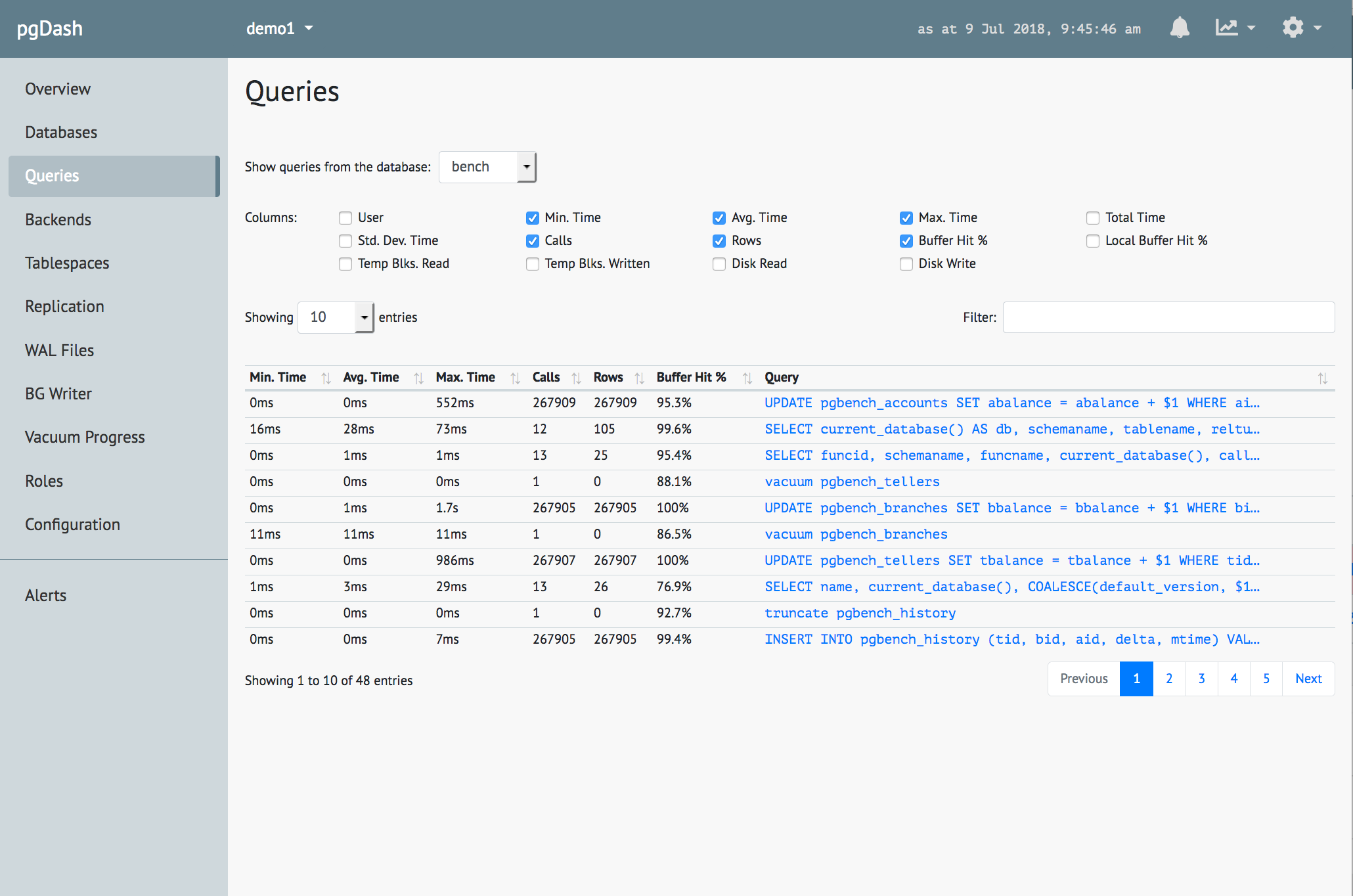 To find out more about pgDash visit https://pgdash.io/ or check out the Docs at https://docs.pgdash.io/.